January 31, 2020 Budapest, HUNGARY
WELCOME TO THE SSSCC 2020
EUROPEAN SMART SUSTAINABLE AND SAFE CITIES CONFERENCE
Organizers:
Óbuda University, 1084. Budapest, Tavaszmező u. 15-17

NextTechnologies Ltd. Complex Systems Research Institute

BEVE Biztonságos és Élhető Városokért Egyesület
The year 2020 marks the 5th anniversary of this important conference series. The conference will provide an excellent platform on research field of smart sustainable and safe cities for knowledge exchange between researchers, scientists, academicians and engineers working in the areas listed here (but not limited):
Computer applications

Technologies for smart cities

Smart cities management,

Cyber physical systems

Algorithms, agents, simulation and prediction, software engineering

Best practices for smart cities transformation

RFID based control system for smart city transportation

Intelligent transportation systems and technologies

Self-Driving Cars

Computer-based systems for smart cities

Intelligent computing systems

Robotics applications in smart cities

Robotic Intelligence in Informationally Structured Space

Robot System Integration in Human Life

Human-Robot Interaction

Human Centered Systems

Swarm Robotics, Cloud Robotics

Flying Robots

Cloud Robotics

Flying Cars

Autonomous Unmanned Air Vehicles

Intelligent manufacturing and automation

Artificial intelligence

Applications of artificial intelligence in smart cities

Sensors, networks, smart and emerging technologies

Smart city system security and privacy

Urban computing for smart cities

Smart city big data and open data

Smart city sensing and Internet of Things

City environment monitoring and analysis

City emergency management and infrastructures

Critical Infrastructure Protection

Control network and SCADA security

Factory 4.0

Robotics 4.0

Smart cities are energy efficient cities

Smart Materials and systems for smart cities

Embedded systems

Cloud computing

Industrial electronics

Computational intelligence

Information engineering

Network & communication technologies

Signal & image processing

Trusted computing & secure systems
Everybody is welcome to register and participate at the ESSSCC 2020 conference. Come join us in Hungary! Szervusz Budapest!!!
IMPORTANT DATES
The deadline for submitting papers is January 20, 2020. After that, we cannot guarantee sufficient time to review submissions. Please submit your papers via our submission system at: SSSCC system. The registration fee for scientific presenters: 150 EUR.
Abstract submission deadline: January 20, 2020
Deadline for Abstract Acceptance/rejection: January 23, 2020
Authors registration: January 25, 2020
PUBLICATION
Selected papers will appear in the scientific journal Index:
INTERDISCIPLINARY DESCRIPTION OF COMPLEX SYSTEMS
Indexed in:

SSSCC 2020 abstracts in digital Proceedings
All abstracts submitted to the conference will be published in the peer-reviewed digital Proceedings. The maximum length of the abstract and references is 1 page. Proceedings will be published on-line in Open Access with an ISBN number.
SUBMISSION GUIDELINES
Submissions are managed through the SSSCC system. The paper submission process consists of two stages.
Abstract submission: you need to create a new submission in the SSSCC system without full paper text. Abstracts shall be no more than 15 lines.
Format of the abstract: http://ewh.ieee.org/r2/wash_nova/mags/ieeeimagine/abstract_template.html
Full paper submission: you add a full paper in docx format to the submission. The papers submitted should contain original unpublished results in Conference/journal topics fields. The papers should not exceed 6 pages.
Format of the full paper: http://indecs.eu/index.php?s=manus
SMART CITY EXHIBITION
The main purpose of the Smart City Exhibition is to present the future smart technology-based solutions and the future trends in the Smart City of hight-quality services of smart-cities and public institutions.
Special Partner
ORGANIZING COMMITTEE
MEMBERS OF THE ORGANIZING COMMITTEE

GENERAL CHAIR
               Dániel Tokody, Óbuda University, Hungary
TECHNICAL PROGRAM CHAIR
               Zoltán Nyikes, Óbuda University, Hungary
PUBLICATIONS CHAIR   
               Josip Stepanic, University of Zagreb, Croatia                     
SPONSORSHIP CHAIR
               József Papp, Óbuda University, Hungary
FINANCE CHAIR
               Tünde Kovács, Óbuda University, Hungary
WEB & ONLINE ACTIVITY CHAIR
               László Ady, Next Technologies Ltd., Hungary
REGISTRATION CHAIR
               Attila Albini, Óbuda University, Hungary
SCIENTIFIC BOARD
GENERAL CHAIR
               Gyula Mester, Óbuda University, Hungary
SCIENTIFIC BOARD MEMBERS
               Hermann Maurer, TU Graz, Austria
               Toshio Fukuda, Nagoya University, Japan
               Roland Siegwart, ETH Zurich, Switzerland
               Mateo Valero, Polytechnic University of Catalonia, Spain
               Veljko Milutinovic, Indiana University, Bloomington, USA
               Kóczy T. László, Budapest University of Technology and Economics, Hungary
PROGRAM COMITEE
GENERAL CHAIR
               Zoltán Rajnai Hungary
PROGRAM COMITEE MEMBERS
               Barna László Iantovics, "George Emil Palade" University of Medicine, Pharmacy, Sciences and Technology of Targu Mures, Romania
               Tihomir Latinovic, University of Banja Luka, Bosnia and Hercegovina
               Francesco Flammini, Mälardalen University, Sweden      
               György Schuster, Óbuda University, Hungary
               Temesvári Zsolt, Óbuda University, Hungary
For more information please take a look at the SSSCC 2020 home page: https://ssscc.hu/
If you have any general questions, please send an email to Dániel Tokody,
Thank you very much for your help and support.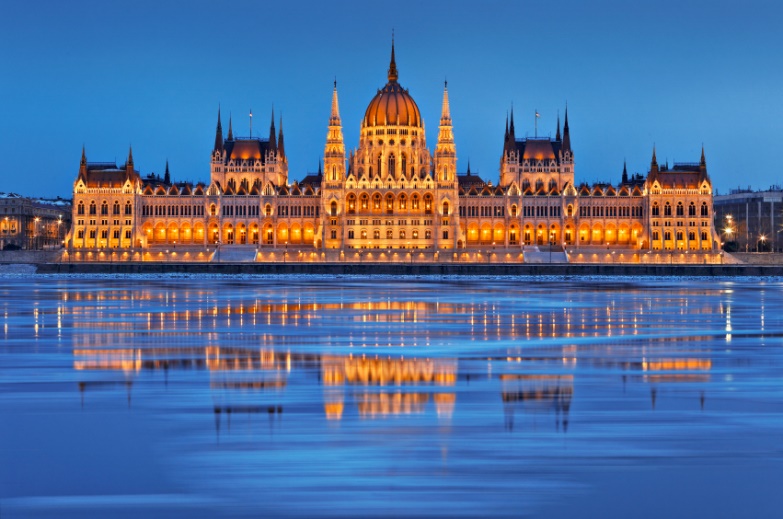 Budapest,
08th January 2020.
Sincerely,
Dániel Tokody and Gyula Mester, General Co-Chairs